We make our entire antique and art mirrors (no imports ever)
All custom designed from start to finished project.
Vintage antique to full design colored mirrors.
Bronze and Grey mirrors.
Sizes from 4 inch squares to 11 ft panels.
All mirror work can be made for any site specific art project.
Safety backing and or tempering can be done on certain applications.
Custom-made art glass and etched sand carving designs

All sizes and thickness

Back painted glass in all colors and sizes

Tabletops and backsplashes clear to all color

Complete wall and glass screen designs

Stain glass faux designs

Mercury glass and mirror types

Designed around your project and styles.
Custom metal panels for wall applications and fireplace surrounds.
All made is finished in house and ready to install.
Rusted, Patina, gilding work, hazing, and etch work.
Custom rivet and industrial designs. Cut to spec and size.
Metal floor sculptures and Hanging art mobile works. Custom metal wall sculptures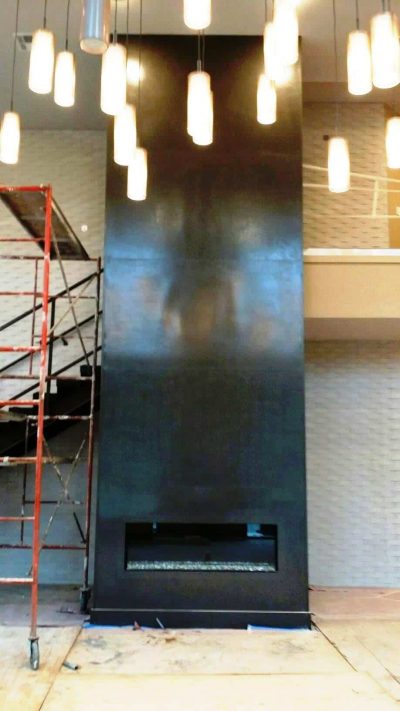 Custom Made Glass Solutions